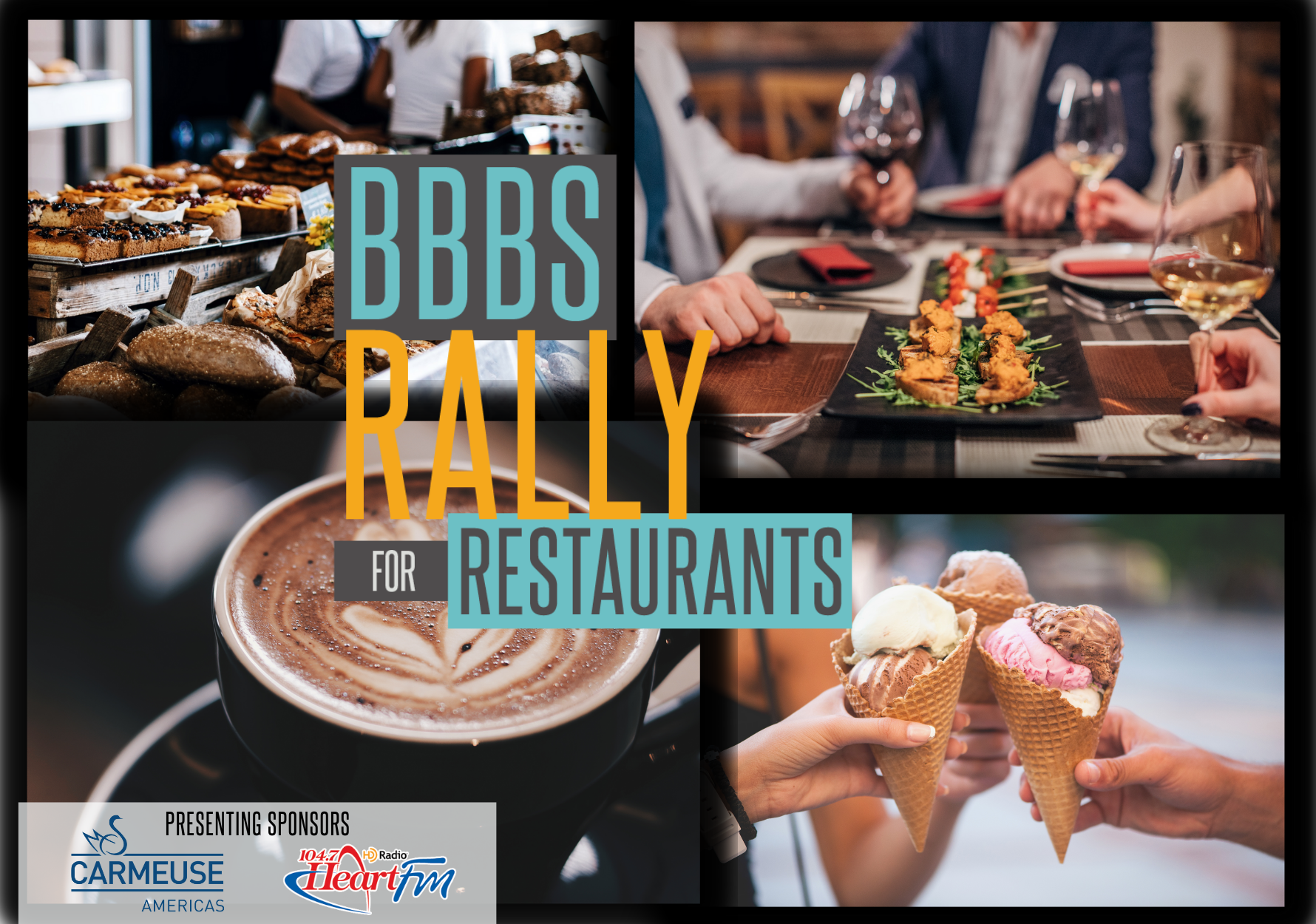 BBBS Rally For Restaurants

Join us as we Rally For Restaurants
Support local businesses and ignite the power and potential of young people in Oxford County
Rally For Restaurants is back for the 3rd year! This year, there are 40 participants throughout Oxford County with a value over $300!!!
Bakeries, cafes, coffee shops, candy stores, ice cream parlours, restaurants – we have it all in the 2022 Rally For Restaurants Coupon book!
Books are $25 each!  You can purchase your books online and arrange pickup at one of our offices – books are also available for purchase at our Ingersoll and Woodstock offices, Monday to Friday between 9:30 am to 4:30 pm (cash or cheque payment options available).
Books can also be purchased at these following Woodstock locations:
Big D's Sandwich Shack
Fair|Square
Mel's Fish & Chips
Reel Treats, Popcorn & Sweets
The Soulful Spoon
Todd's Dogs
Two Guys And A Whisk
Whisk And Roll Bakery
If you purchase 20 booklets or more, pay only $20 per book!  Contact Liz Wismer-Van Meer to place your order: liz.wismervm@bigbrothersbigsisters.ca or call 519-537-6404.
Check out the amazing business in Oxford County, while igniting the power & potential of youth in our community!
WOODSTOCK
Beantown Coffee Co.
Big D's Sandwich Shack
Boston Pizza
Brickhouse
Charles Dickens Pub
Crabby Joe's
Domino's
Early Bird Coffee
East Side Mario's
Fair|Square
Finkle St. Tap & Grill
Gunn's Hill Artisan Cheese
Habitual Chocolate
Kelsey's
Little Caesars
Mel's Fish & Chips
Montana's BBQ & Bar
Noods Pasta
Reel Treats
The Oxford Drive-In
The Soulful Spoon
Todd's Dogs
Two Guys and a Whisk
Whisk & Roll Bakery
INGERSOLL
Chuck's Roadhouse
Domino's
Heavenly Sweets Ice Cream Parlour
Little Caesars
Louie's Pizza & Pasta
Mango Salad
Rosy's Kitchen
The Joker's Crown
The Olde Bakery Café
TILLSONBURG
Domino's
Flippin' Mike's
Indigo Lounge
Kelsey's
The Copper Mug
The Mill Eatery
EMBRO
Highland Restaurant
Kintore Coffee
NORWICH
Ritchie's Ice Cream & BBQ
TAVISTOCK
Quehls' Restaurant & Catering