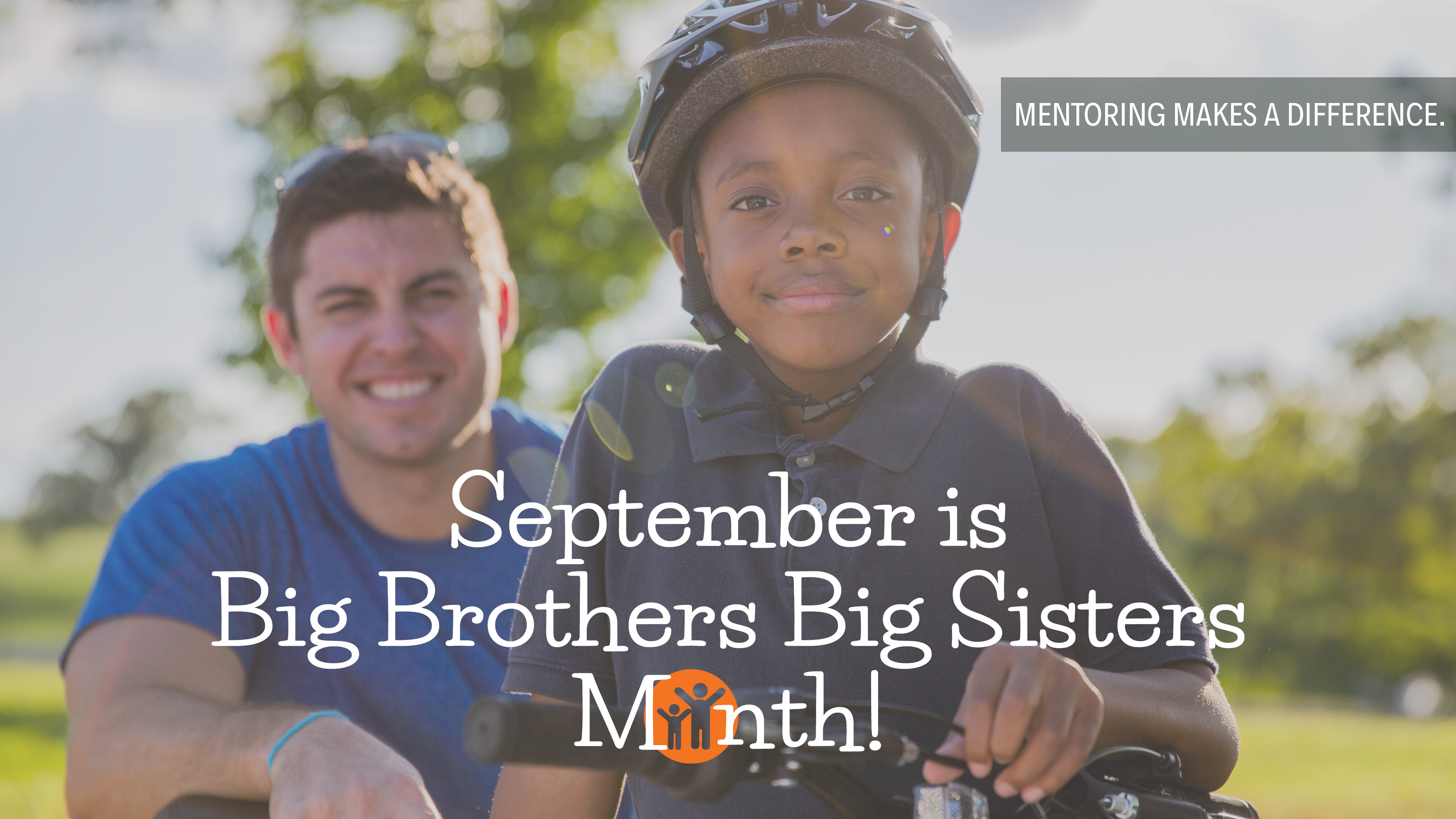 BIG BROTHERS BIG SISTERS MONTH
September is Big Brothers Big Sisters MONTH and we are truly excited about making a BIG impact in the lives of ALL our community members.  We want to make it a special time for all our volunteers, donors, business and community partners as well our families.
We want you to start something BIG – like being a part of our community events. Our goal is to raise funds and awareness for the importance and the impact of our volunteers efforts! They believe in the value and values of mentoring. We want you to know what that loos like so join us and share in the fun.
START SOMETHING TODAY! It feels great to start that little extra something special you've been thinking about doing.  Start making a BIG impact this month.