Big Night In – Oxford's Got Talent! Woodstock's own and America's Got Talent Semi-Finalist Greg Morton will host our first ever virtual talent show – BIG NIGHT IN, OXFORD'S GOT TALENT – on Saturday October 24th! We've got dancers, singers, karate, trick shots, musicians, and bands who with compete for the title of Oxford's Most Talented! Our guest judges will announce their top three choices the night of while our viewers have the chance to crown People's Choice, so make sure to check out the show and see your family, friends, neighbours or co-workers show off their amazing talents and send in your votes!
The event is FREE to watch and will stream online starting at 7:00 pm for your viewing pleasure.
The show in its entirety will be posted to both our Facebook and YouTube pages for you to view/share if you missed the original airing.
JUDGES' PICKS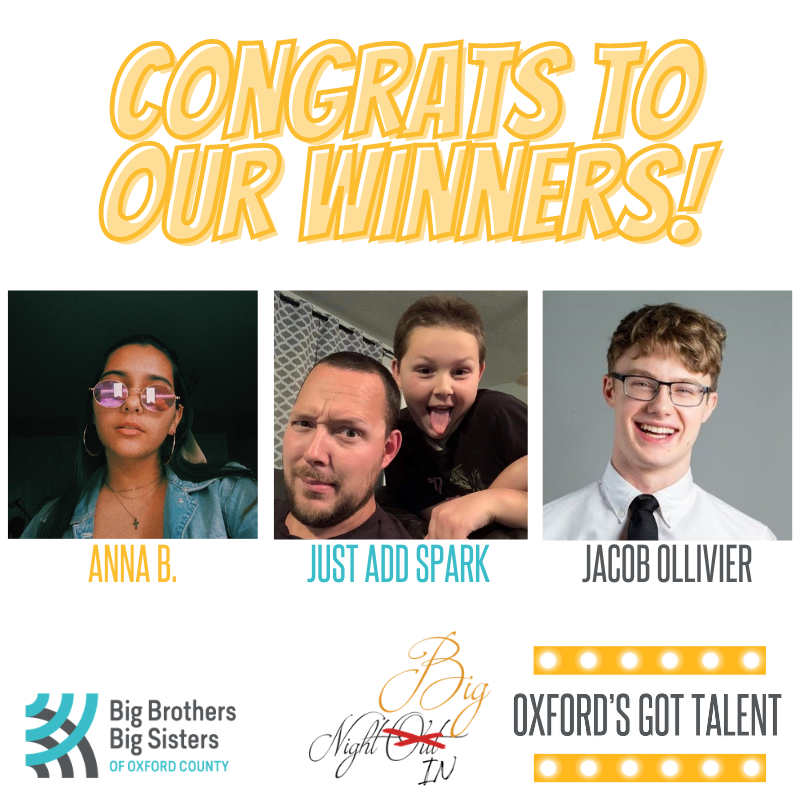 PEOPLE'S CHOICE