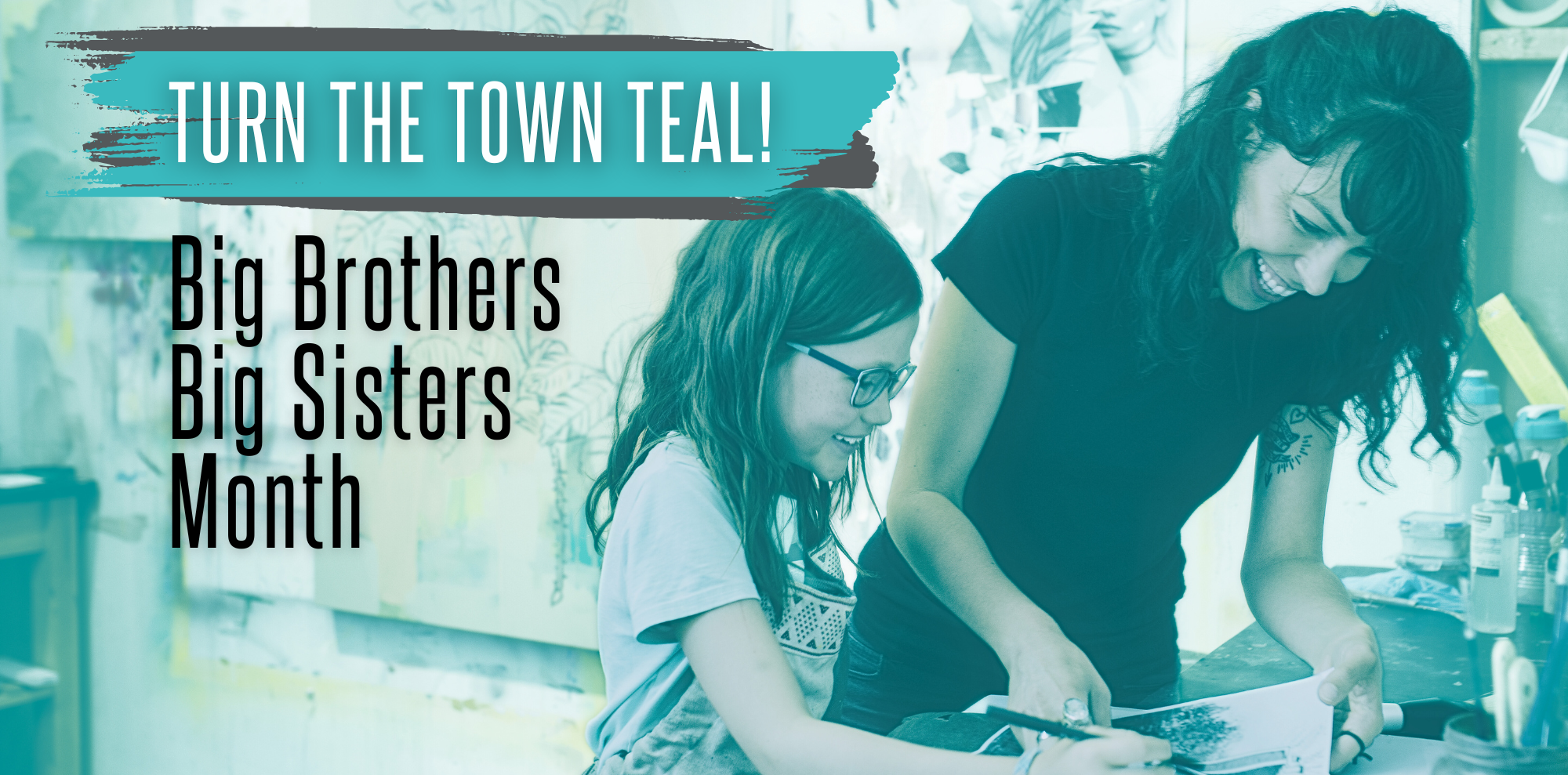 Turn The Town Teal for BBBS Month!
Celebrate Big Brothers Big Sisters Month by helping us Turn The Town Teal this September! The month commemorates and celebrates the success of mentorship, recognizing the efforts staff, mentor, and mentees put into changing lives every day.
We also focus on the importance of mentorship and the growing need for mentors in Oxford County. Our agency alone has seen an increase of over 200% of young people applying for a mentor from 2022 to 2023.  As our waitlist grows our need to recruit volunteers in all of our programming does too.
Our goal this September is to recruit 50 new volunteers in Oxford County – but we need your help!  We are asking local businesses to register with us to receive a Turn The Town Teal Starter Kit that will include teal-coloured décor to aid in raising awareness of BBBS Month and our need for mentors!  Whether it is a display in your front window or the entrance to your office, the lunchroom or waiting room, we cannot wait to see your creativity and see a trend of teal throughout Oxford County. We will also include some information to display in your business and share with your employees to assist in our efforts to recruit new volunteers! We are encouraging our participants to expand and build on the starter kit to bring your own touch of teal to the display! Share your displays with us and on social media for a chance to win a prize (two tickets to the BBBS Big Night Out Charity Ball, Halloween Bash!).
Complete the form below to reserve your Turn The Teal Starter Kit (while quantities last), and we will deliver the items to you for early September to celebrate Big Brothers Big Sisters Month with us!  There is no cost to register for our starter kits and no obligations, other than to help us Turn The Town Teal with your decorating skills!
Turn The Town Teal
"*" indicates required fields