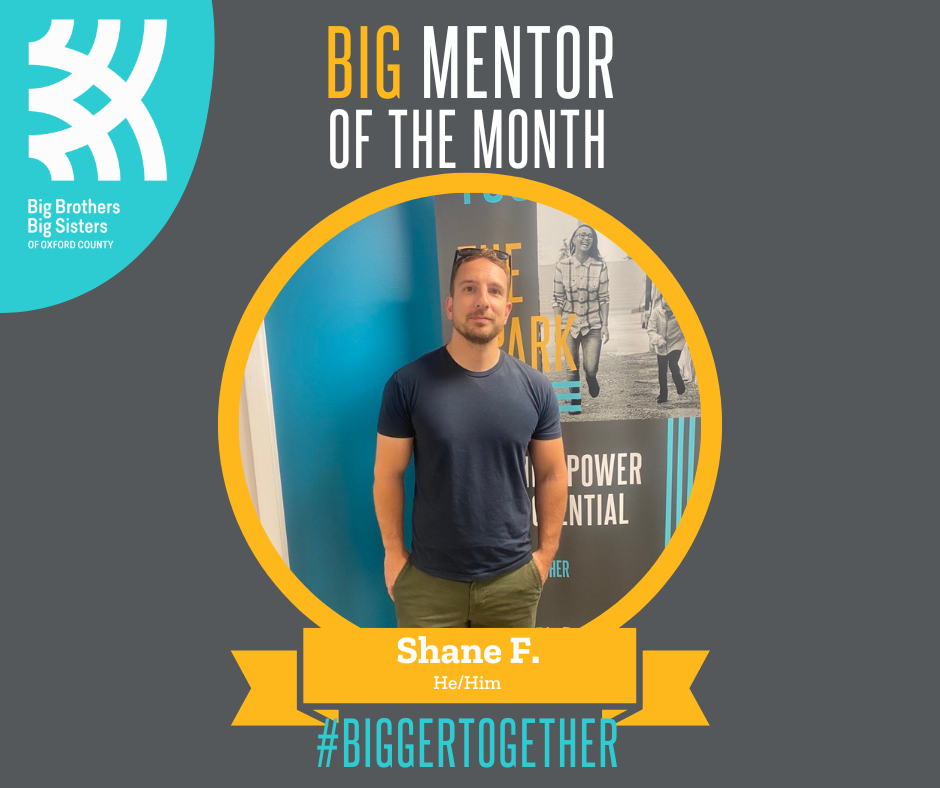 Congrats to Shane F., Big Mentor of the Month for July!
We asked Shane what inspired him to become a mentor and this is what he said, "Two years ago, I was looking at ways I could make a positive impact in my community. I chose to volunteer with Big Brothers Oxford County because I wanted to serve as a positive role model and provide guidance to a young person who might benefit from a supportive adult figure in their life. Being a mentor at Big Brothers has been an enriching experience, as I feel I have learned just as much from my mentee as he has learned from me. In the last two years, I have witnessed many positive changes and growth within my mentee and my hope is that some of these changes were a result of my involvement. I look forward to continuing my involvement with Big Brothers of Oxford County and with their support continue to be a positive influence within my community".
WOW! Thank you, Shane, for igniting potential for Oxford County youth!  
To learn more about our programs and how you can get involved, check out our Programs Page to see what might best suit you, and if your ready to start your application, go to our Volunteer Page to get started today!