Successful first year of programming at Southside PS!
Here at Southside, we are very happy that we have teamed up with BBBS Oxford to run multiple groups of Go Girls and Game On.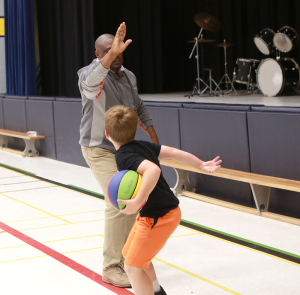 We started with one group in the fall and then we had requests from students, teachers, and parents to have more of these groups. BBBS was amazing and was able to coordinate facilitators for the groups and we were able to support more of our students through these programs.
The telltale sign that something is working is when students are asking for more it is clear that there are good people behind it and it's working. We are looking forward to working with BBBS again next year to support our students at Southside.
Tim Willick, Vice Principal
Southside Public School
360 Albert Street
Woodstock, ON
Contact your local office today to learn more about how your school can become involved in our on-site mentoring programs.