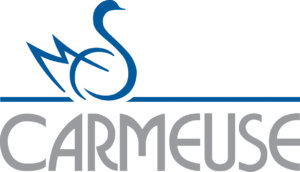 Carmeuse Helps BIG To Keep Kids Connected!
A generous donation by Carmeuse Lime & Stone will go a long way in keeping kids connected during a time of social isolation.
The Carmeuse Foundation has supported the Oxford County Big Brothers Big Sisters agency since 2012, and most recently made an outstanding $10,000 donation to BBBSOC. On top of this incredibly generous contribution, Carmeuse are also involved as an Event Sponsor in a number of the agency's annual fundraisers. Carmeuse embodies the Bigger Together mentality, and has been an amazing support to BBBSOC during a very difficult year when in person fundraising events were not possible due to the COVID-19 pandemic.
The funds received from Carmeuse go directly into the Mentoring Programs provided by Big Brothers Big Sisters of Oxford County, that are available to young people in our community at no cost to young people and their families. It is because of incredible organizations such as Carmeuse, that Big Brothers Big Sisters of Oxford County is able to provide support for the young people who could benefit from an additional supportive relationship to see them through these challenging times. Thank you to Carmeuse Lime & Stone for helping ignite the power and potential of more young people in Oxford County!