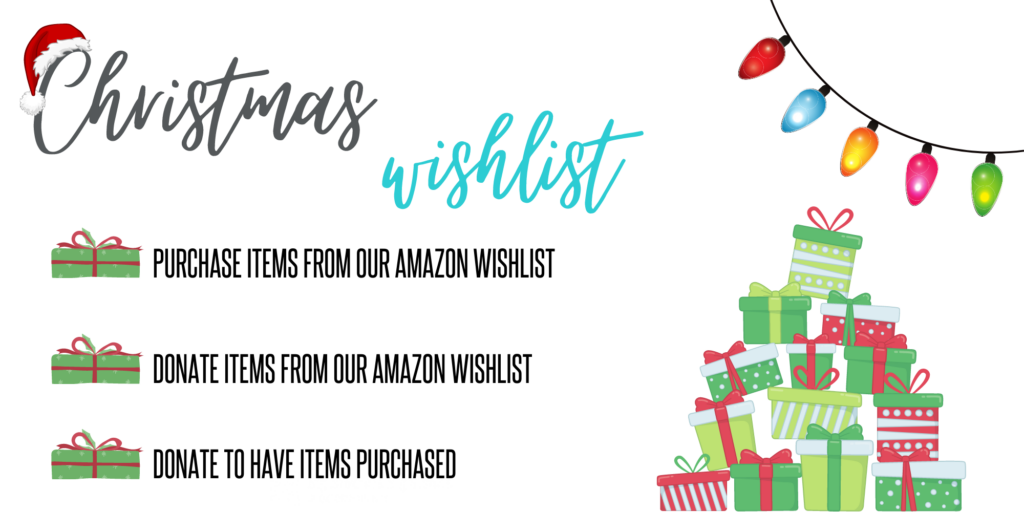 Many of our families are experiencing financial hardships and the holidays can be an incredibly stressful time for them. While outside of our usual programming, we want to ensure that we alleviate some of that stress over the holidays. Each year we work to provide some gifts for families, and work with local businesses to provide donated turkeys for meals. While we usually hold a party every year that includes activities, carols and a meal, the pandemic and restrictions have caused us to think outside the box.
Due to the continuing pandemic and restrictions for large gatherings, we will be providing our families with a Holiday Party in a Bag this year. These bags will include items that provide families and kids an opportunity to make some memories and have fun at home this year. To assist with filling these bags, we are looking for donations of board games, craft kits, card games and other holiday themed activities that can be done together. We try to include snacks like hot chocolate and popcorn, coupon for a pizza or meal for all family members as well as a gingerbread kit they can decorate as a family.
If this is something that you might be interested in, we have done our best to make it easy for you. We have an Amazon Wishlist that you can purchase directly from, you can also get ideas from the list and purchase at a different or local store if you are interested.
To access our Amazon Wishlist, please click here!
If you want to donate dollars to purchasing these items, this can be done here.
SPONSORED BY: